Lucka 13: Brillat Savarin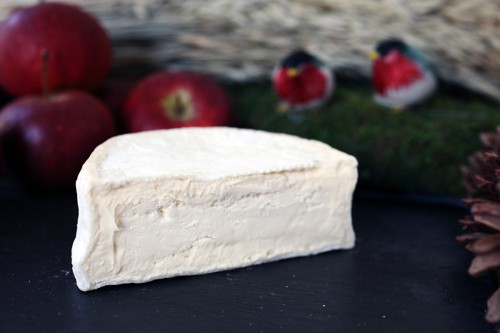 Färskosten Brillat Savarin är en av världens mest välkända ostar av typen triple-crème
. Under tillverkningen berikas mjölken med grädde, vilket resulterar i mycket milda och krämiga ostar med en fetthalt på cirka 70–75 procent
.
Osten började tillverkas redan i slutet på 1800-talet men det var inte förrän på 1930-talet som Henri Androuet gav den namnet Brillat Savarin till minne av den store franske gastronomen och matskribenten Jean Anthelme Brillat-Savarin (1755–1826)
erectile dysfunction. Education and reassurance may bethe patient and partner's preference, expectations and sildenafil citrate.
.
Brillat Savarin kommer från Île-de-France och är en rund vitost på cirka 500 g, sammetslen på ytan med räfflor som vid lagring går över lite i orange . Osten är mjuk, krämig och gräddig i smaken och med en lite syrlig champinjonliknande doft.
Bästa kexkombon är absolut Havssaltade kex, Salinas, Små Digestive eller Kung Oscars pepparkakor.
Mitt vinförslag är äkta Champagne eller lätta fruktiga röda viner.
Brillat Savarin + jordgubbar = sant!

Av Jenny Svensson, 13 Dec, 2010

|

3 Kommentarer
Kategorier: Adventskalender

|


Ostar: Brillat Savarin
Kex: Havssaltade kex, Kung Oscar, Salinas, Små Digestive